Air filtro regulador lubrificador preparacao
Product Description
Payment & Shipping Terms
Supply Capacity
Unit Price:
20.0~25.0 USD
Production Capacity:
50,000 pcs/month
Trade Term:
FOB
Packing:
Carton normally
Payment Terms:
L/C, T/T, WU
Delivery Date:
7-10 days
Min. Order:
10 Piece/Pieces
Means of Transport:
Ocean, Air
Products name:
Air filtro regulador lubrificador preparacao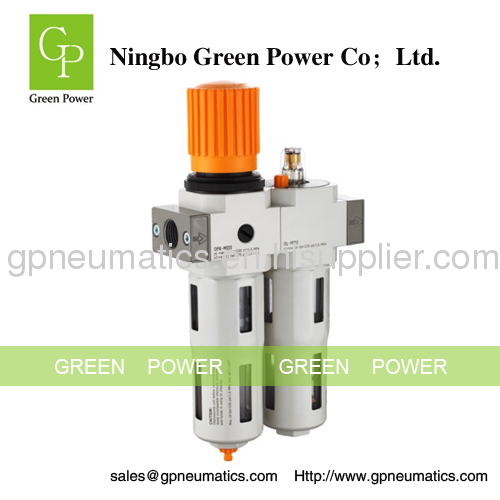 Air filtro regulador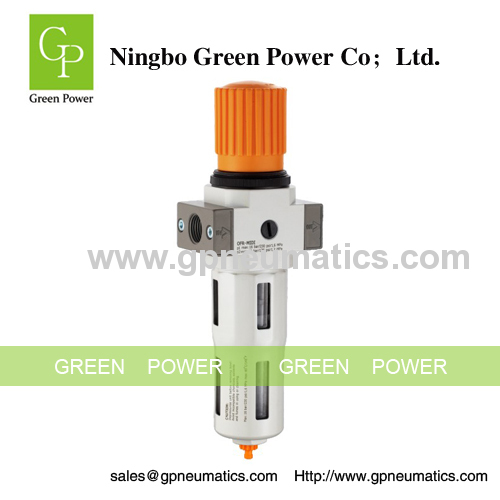 Regulador de pressao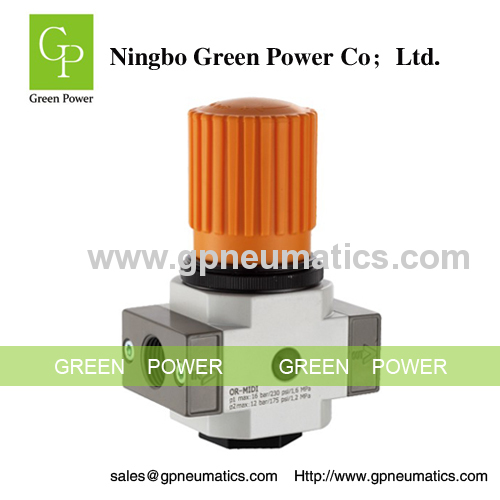 Filtro de agua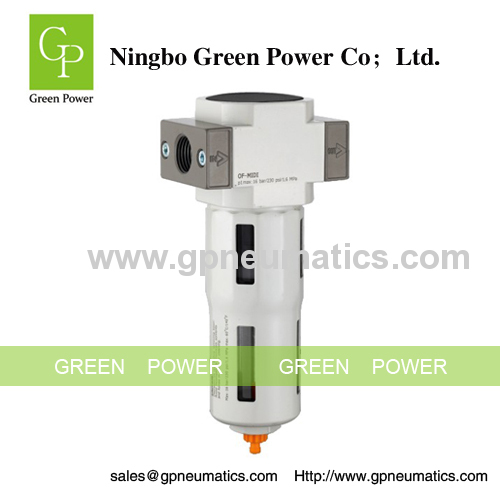 Lubrificador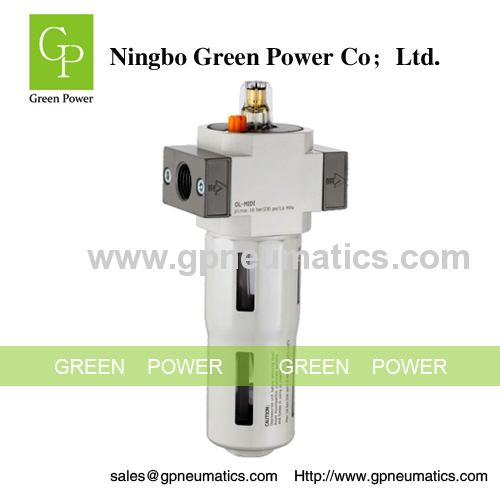 The OU consisted of OFR and OL,each unit can be ordered separately.
The OF with water separator cleans the compressed air of fluid oil,condensation and dirt particles.For special application,the standard 40μm filter element may easily be replaced by a 5μm filter element.
The OR maintain imputting constant operating pressure despite fluctuation in line pressure and the amount of air consumed.
The proportional lubricator adds a regulated quantity of oil to the filtered air.The oil-mist content proportional to the flow and oil can be added during operation.The oil drip rate is controlled by the adjustable bolt.Normally,1to 12 drops /1000L of the air is sufficient.
FRL- Air Treatment Unit -OU (filtro regulador lubrificador)
Specifications:
FESTO type FRL air filtro regulador lubrificador combination
Model: OU
Port size:1/8" 1/4" 1/2" 3/4" 3/8" 1"
Medium: Air
Protection guard: With
Fiter element: 5um / 40um
Colours: Blue.Yellow
FESTO pneumatic air units specification:
Size
MINI
MIDI
MAXI
Medium
Compressed air
Features of structure
Sintered filter with waterseparator;MINI/MIDI:Diaphragm type regulator;MAXI:Piston regulator;Directconstant-density lubricator
Mounting type
Pipe mounting or foot mounting
Assembly position
Vertical ±5°
Connection
G1/8
G1/4
G3/8
G3/8
G1/2
G3/4
G3/4
G1
Standard nominal flow rate
OFR-...(-A)
700
1000
1200
2000
2600
2600
7000
8000
OFR-...-7-(-A)
800
1300
1500
2500
2800
2800
8500
8700
OFR-...-5M-(-A)
600
850
1050
1700
1800
2100
6500
7200
Primary pressure
Manual condensate drain
1~16bar
Automatic condensate drain
1.5~12bar
Working pressure
0.5~12bar / 0.5~7bar
Min. Standard nominal flow rate
3 l/min
6 l/min
10 l/min
Grade of filtration
40μm / 5μm
Capacity of condensate fluid
22ml
43ml
80ml
Temperature range
0~60°C
Materials information
Housing:Zinc die-casting;Filter bowl and oil bowl:PC;Metal bowl guard:Aluminium alloy;Sealing:NBR;Adjusting knob:POM

Feature:
Dimension and size are the same with FESTO. Can be equivalent to FESTO.
With lower price and good quality.
Full sizes. Speedy delivery. Can make according to customers' requirements


Package:
1)GP logo on regulator body and inner packages and outside package
2)Customers designed logo
3)OEM accepted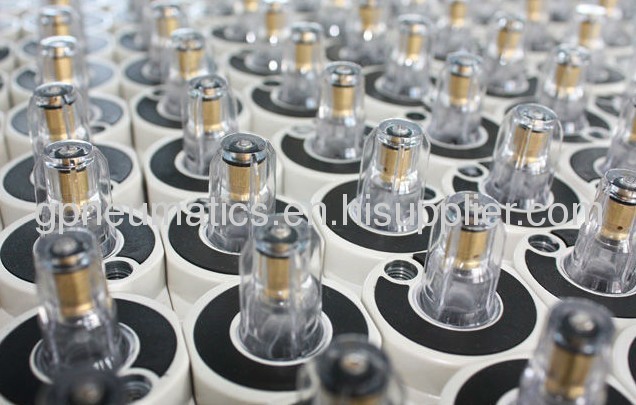 Air filtro regulador lubrificador preparacao order code


Category: FESTO air source treatment
Related Category: High pressure pneumatic filter regulator lubricator Stainless steel filter regulator lubricator Airtac air unit SMC air source treatment